Um...Well lets see here. This could take a while. I can't wait for basically the sequel to any book that I have read in the past few months. That includes, but is not limited to...
James Dashner recently announced that he is writing yet another prequel for The Maze Runner series and I CANT WAIT TO READ IT! It is supposed to tell more of how the boys got recruited for WICKED and how they ended up in the Maze. It sounds so good! But I'm gonna have to wait for at least a year. Sad.
This is the third book in the Altered series. I loved the first and the second and I want to know what happens next! I am dying to know! And I will find out, in about three months. Yeah...time needs to go by faster.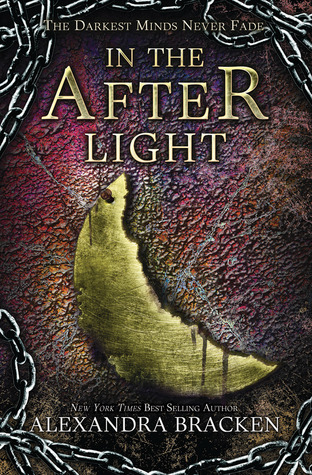 I have loved The Darkest Minds series since I first read it and I thought I was alone until the second one came out and I realized how big it was and how much other people loved it as well. I can't wait to find out what Ruby and the boys are up to next in the third installment! Luckily, I will know soon!
Perfect Ruin was such an amazing novel! I read it in no time flat. And there was such a huge cliff hanger that I want to know what happens right now. Like RIGHT NOW! Sadly, I will have to wait until 2015 to find out.
and I'm gonna stop now or else this post is going to get very long, very fast. If you want to check out the original post for my October Book Challenge,
you can click right here
.
Day 13: Complete.
-Shawnee Smith