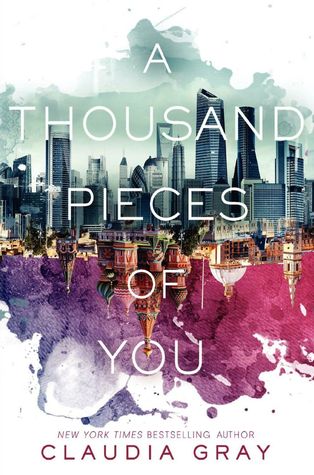 Publisher: 4 November 2014 by HarperTeen
Pages: 368
Series: Firebird #1
"
Marguerite Caine's physicist parents are known for their radical scientific achievements. Their most astonishing invention: the Firebird, which allows users to jump into parallel universes, some vastly altered from our own. But when Marguerite's father is murdered, the killer—her parent's handsome and enigmatic assistant Paul—escapes into another dimension before the law can touch him.
Marguerite can't let the man who destroyed her family go free, and she races after Paul through different universes, where their lives entangle in increasingly familiar ways. With each encounter she begins to question Paul's guilt—and her own heart. Soon she discovers the truth behind her father's death is more sinister than she ever could have imagined.
A Thousand Pieces of You explores a reality where we witness the countless other lives we might lead in an amazingly intricate multiverse, and ask whether, amid infinite possibilities, one love can endure.

"
This book has been getting a lot of notice since it was published a couple of weeks ago and I truly believe that it deserves all of the hype! It was fast paced, has an intriguing plot, and some serious plot twists!
While some of the scienc-y pieces went straight over my head, because lets face it there is a reason I am an English major, I thought this book was incredibly well written. Gray must have done some serious research to be able to write about old time-y Russia and then switch to a Marine Biology station in the middle of the Pacific. She wrote about it with such conviction that it was obvious she knew what she was talking about. I give her props.
I thought Marguerite was too quick to fall in love with Russian-Paul and say all of those things about how all the Marguerite's are the same and Russian-Paul even says that once. But then when Marguerite is back with her-Paul she wont love him or she feels like she is betraying Russian-Paul. (This is probably extremely confusing if you have not read the book and I apologize.) This was really the main part of the story that bothered me. It just didn't make sense.
In the end, I LOVED this book! I can't wait to read the second installment and find out what will happen! I definitely recommend that you read A Thousand Pieces of You by Claudia Gray!
-Shawnee Smith