Well, I have made it 12 days without missing a day! Although I almost slipped up today....oopsies. Good thing I remembered though!
Anyways, today's post is about what I'm reading next. I am reading...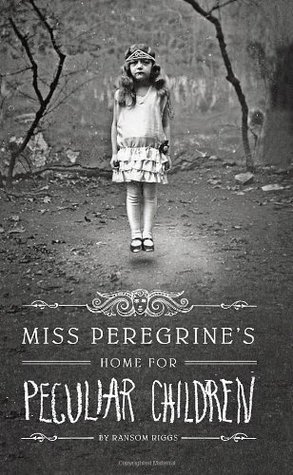 What It's About:
"A mysterious island. An abandoned orphanage. A strange collection of very curious photographs.

It all waits to be discovered in Miss Peregrine's Home for Peculiar Children, an unforgettable novel that mixes fiction and photography in a thrilling reading experience. As our story opens, a horrific family tragedy sets sixteen-year-old Jacob journeying to a remote island off the coast of Wales, where he discovers the crumbling ruins of Miss Peregrine's Home for Peculiar Children. As Jacob explores its abandoned bedrooms and hallways, it becomes clear that the children were more than just peculiar. They may have been dangerous. They may have been quarantined on a deserted island for good reason. And somehow—impossible though it seems—they may still be alive."
What I Think So Far:
I haven't started yet, but I'm reading it for my book club so I will definitely finish it very soon. The most I can say is that the pictures are creepy. That's pretty much it. I'll keep you guys posted over at my twitter.
Well that's it for day 12. You can check out the introduction post to my book challenge if
you can click here
.
-Shawnee Smith