Have you ever put a bunch of holds for books at your local library but there are several people ahead of you so you don't expect to get them any time soon. But when they do come in, you get them all at once?
That happened to me today. 5 books that I have put holds on all came into my library. Now I have to finish the book I'm currently reading and then choose which book I want to read next! That will be incredibly hard based on what books I have in my possession. Check it out...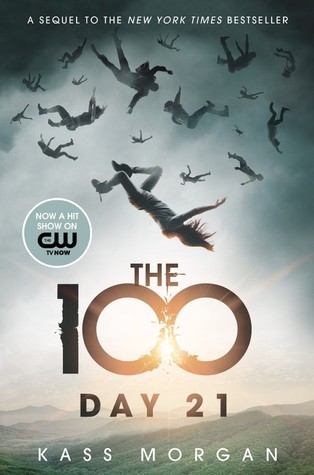 "No one has set foot on Earth in centuries -- until now.
It's been 21 days since the hundred landed on Earth. They're the only humans to set foot on the planet in centuries...or so they thought. Facing an unknown enemy, Wells attempts to keep the group together. Clarke strikes out for Mount Weather, in search of other Colonists, while Bellamy is determined to rescue his sister, no matter the cost. And back on the ship, Glass faces an unthinkable choice between the love of her life and life itself.
In this pulse-pounding sequel to Kass Morgan's

The 100

, secrets are revealed, beliefs are challenged, and relationships are tested. And the hundred will struggle to survive the only way they can -- together.

"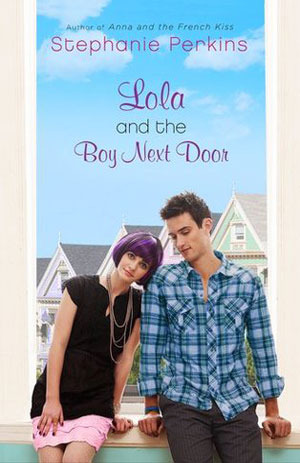 "
Budding designer Lola Nolan doesn't believe in fashion...she believes in costume. The more expressive the outfit—more sparkly, more fun, more wild—the better. But even though Lola's style is outrageous, she's a devoted daughter and friend with some big plans for the future. And everything is pretty perfect (right down to her hot rocker boyfriend) until the dreaded Bell twins, Calliope and Cricket, return to the neighborhood.
When Cricket—a gifted inventor—steps out from his twin sister's shadow and back into Lola's life, she must finally reconcile a lifetime of feelings for the boy next door."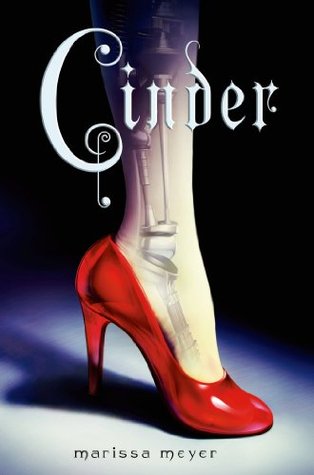 "
Humans and androids crowd the raucous streets of New Beijing. A deadly plague ravages the population. From space, a ruthless lunar people watch, waiting to make their move. No one knows that Earth's fate hinges on one girl.
Cinder, a gifted mechanic, is a cyborg. She's a second-class citizen with a mysterious past, reviled by her stepmother and blamed for her stepsister's illness. But when her life becomes intertwined with the handsome Prince Kai's, she suddenly finds herself at the center of an intergalactic struggle, and a forbidden attraction. Caught between duty and freedom, loyalty and betrayal, she must uncover secrets about her past in order to protect her world's future."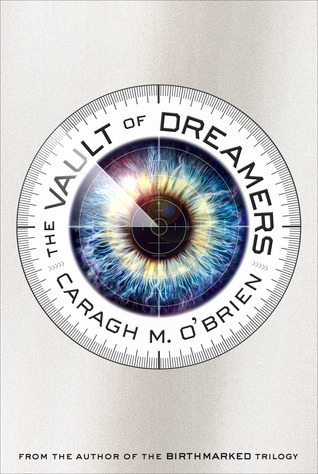 "
From the author of the
Birthmarked
trilogy comes a fast-paced, psychologically thrilling novel about what happens when your dreams are not your own.
The Forge School is the most prestigious arts school in the country. The secret to its success: every moment of the students' lives is televised as part of the insanely popular Forge Show, and the students' schedule includes twelve hours of induced sleep meant to enhance creativity. But when first year student Rosie Sinclair skips her sleeping pill, she discovers there is something off about Forge. In fact, she suspects that there are sinister things going on deep below the reaches of the cameras in the school. What's worse is, she starts to notice that the edges of her consciousness do not feel quite right. And soon, she unearths the ghastly secret that the Forge School is hiding—and what it truly means to dream there."
"
The only thing bigger than the world is fear.
Lucy's life by the pond has always been full. She has water and friends, laughter and the love of her adoptive mother, Lynn, who has made sure that Lucy's childhood was very different from her own. Yet it seems Lucy's future is settled already—a house, a man, children, and a water source—and anything beyond their life by the pond is beyond reach.
When disease burns through their community, the once life-saving water of the pond might be the source of what's killing them now. Rumors of desalinization plants in California have lingered in Lynn's mind, and the prospect of a "normal" life for Lucy sets the two of them on an epic journey west to face new dangers: hunger, mountains, deserts, betrayal, and the perils of a world so vast that Lucy fears she could be lost forever, only to disappear in a handful of dust.
In this companion to
Not a Drop to Drink
, Mindy McGinnis thrillingly combines the heart-swelling hope of a journey, the challenges of establishing your own place in the world, and the gripping physical danger of nature in a futuristic frontier."
SO HARD TO CHOOSE. Who am I kidding, I'm totally going to read Day 21 first. I have been waiting for that book since I finished the first one!
-Shawnee Smith