Mark your calendars everyone! Sony pictures announced the official release date for 'The 5th Wave' movie adaptation!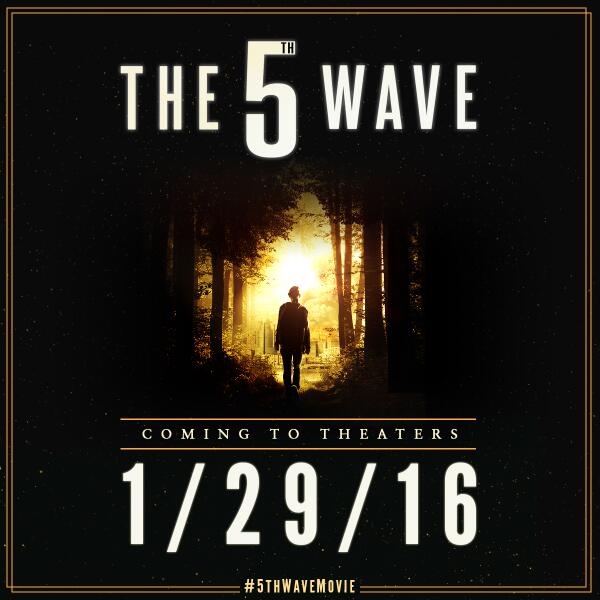 The movie will be coming to theaters January 29, 2016.
2016 is quite a long time to wait for this adaptation! While you mark off the days for the adaptation of Rick Yancey's book to hit the theaters, you can fantasize about the rest of the cast.
A little while ago, it was announced that Nick Robinson and Alex Roe will be playing Ben Parrish and Evan Walker, respectively.
You may recognize Nick from his work on ABC Family's 'Melissa & Joey' or even his role on HBO's 'Boardwalk Empire'. On the other hand, Alex is a rather unknown actor mostly known for his work on a 2005 British TV Drama 'The Fugitives'.
Will this casting make your wait for the movie's arrival even harder? If it's too hard, just remember that '
The Infinite Sea
', the sequel to The 5th Wave, is expected to be published in September of this year. That's only 2 months away!
-Shawnee Smith