I constantly talk about a little book called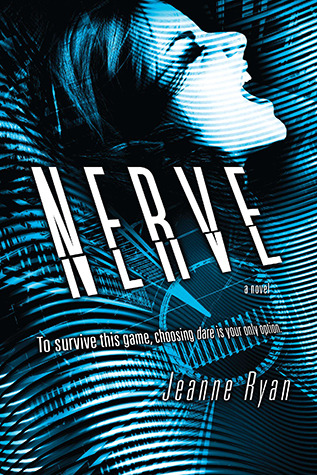 because well I love it. I think it's a great novel and had some plot twists that I didn't see coming.
As I was going on a following spree for my new twitter @YAFictionReview I found Jeanne Ryans twitter @Jeanne_Ryan
As I was about to hit the little follow button, I noticed that in her bio these words appear
"NERVE (Penguin) is out in 7 languages and optioned by Lionsgate."
Optioned. By. Lionsgate.
OPTIONED BY LIONSGATE!
For those of you who don't speak fluent movie like I do, that means that Lionsgate (the same company that brought you 'The Hunger Games') likes 'Nerve' and has bought the rights to transform it into a movie.
Whether this will actually happen is still in question, though there is already directors on board, but I'm just happy that someone sees 'Nerve' as I do, an awesome book that will make an incredible movie.
I will continue to look for more news on this subject and update when I know more.
-Shawnee Smith