I went to the library today in order to kill some time before my class, and what I came away with was three book...all of whose bindings are black.
It was purely coincidental and I didn't even notice until I got to my car.
Anyways, this is my Library Haul. Note, click on the book's title to be brought to the Goodreads page.
"
What is this prep school preparing them for?
Camden Fisher arrives at boarding school haunted by a falling-out with her best friend back home. But the manicured grounds of Lethe Academy are like nothing Cam has ever known. There are gorgeous, preppy boys wielding tennis rackets, and circles of girls with secrets to spare. Only . . . something is not quite right. One of Cam's new friends mysteriously disappears, but the teachers don't seem too concerned. Cam wakes up to strangers in her room, who then melt into the night. She is suddenly plagued by odd memories, and senses there might be something dark and terrible brewing. But what? The answer will leave Cam—and readers—stunned and breathless, in this thrilling debut novel."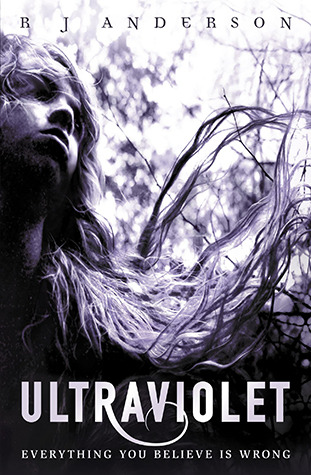 "
Once upon a time there was a girl who was special.
Unless you count the part where I killed her.
Sixteen-year-old Alison has been sectioned in a mental institute for teens, having murdered the most perfect and popular girl at school. But the case is a mystery: no body has been found, and Alison's condition is proving difficult to diagnose. Alison herself can't explain what happened: one minute she was fighting with Tori -- the next she disintegrated. Into nothing. But that's impossible. Right?"
"
In this suspenseful teen thriller with a touch of the otherworldly, a boy goes over a waterfall and wakes up to find himself in a twisted version of the life he knew. Why did his best friend try to kill him? Why are his parents acting like he's a sports star all of a sudden? Worst of all, what happened to his older brother? Filled with mind-bending suspense and unsettling thrills, Undercurrent is a grippingly paced teen debut that will pull you under and never let go."
-Shawnee Smith