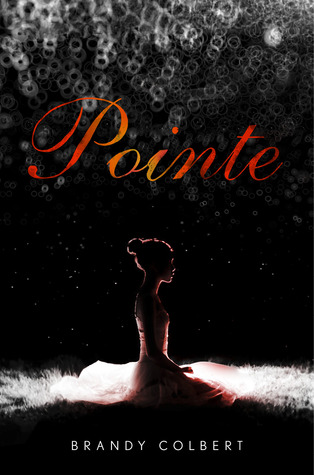 Publisher: April 10, 2014 by Penguin
Pages: 352
Series: N/A
She's eating again, dating guys who are almost appropriate, and well on her way to becoming an elite ballet dancer. But when her oldest friend, Donovan, returns home after spending four long years with his kidnapper, Theo starts reliving memories about his abduction—and his abductor.
Donovan isn't talking about what happened, and even though Theo knows she didn't do anything wrong, telling the truth would put everything she's been living for at risk. But keeping quiet might be worse.

"
I really enjoyed this novel. I first picked it up because I had heard whispers about it online. I knew that it was about a ballerina and her old best friend returning home after being abducted. Since it was such an unusual plot, I knew I had to give it a chance.
I am glad I did. First off, Pointe was not what I was expecting. I was expecting Donovan to come home and there be this giant conspiracy and the two of them band together to riddle it out. Yeah, that's not what happens. Instead, Theo is left alone to come to terms with what happened and whether she should tell the whole truth and nothing but the truth. Or should she keep it hidden?
I thought there were some issues that were dealt with in this novel that are really important in every teen girl's life. Like how do you define rape? Should you date someone else's boyfriend? How much long can you get away with not eating before people notice? These issues are ones that teens struggle with every single day. I applaud Brandy Colbert for tackling them.
I also think it is great that all of the main characters are people of color. So often when you are reading fiction it is hard to find characters that take a different direction. Usually main characters a white, that is just a fact. It was refreshing to read several characters in one book that were black and Hispanic. Usually (and this is very sad) people of color are just token minorities in books. And it is something that needs to change.
Overall, I thought this was a very emotional and riveting novel. I recommend it to not just those who are ballerinas or people of color, but to any teenager struggling with being who they are and what they want to become.
So, go check out Pointe by Brandy Colbert!
-Shawnee Smith