When I am sitting on a beach, I just want to relax, take in the rays, and a not so complicated story. That is why my Go To Beach Reads are all contemporary novels. Here is a few that I think are great or sound so great that I put them on my To Be Read List!
"
Portrait of the artist as a young girl, from new teen writer Siobhan Vivian
Emily is ready for a change. She's been in the same town with the same friends for a long time...and none of them really understand her art. But when she goes to Philadelphia for a summer art institute, she suddenly finds like-minded people. One in particular, Fiona, intrigues and challenges her. But there are some things Emily is going to have to find out for herself -- like what the balance is between life and art, and which is more important when push comes to shove."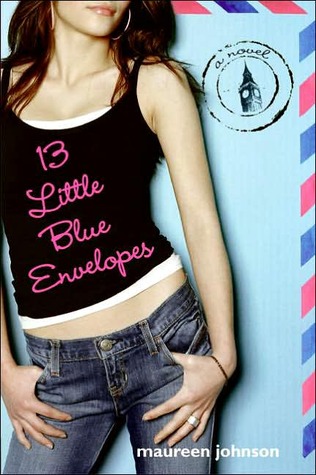 "
Inside little blue envelope 1 are $1,000 and instructions to buy a plane ticket.
In envelope 2 are directions to a specific London flat.
The note in envelope 3 tells Ginny: Find a starving artist.
Because of envelope 4, Ginny and a playwright/thief/ bloke–about–town called Keith go to Scotland together, with somewhat disastrous–though utterly romantic–results. But will she ever see him again?
Everything about Ginny will change this summer, and it's all because of the 13 little blue envelopes."
"
Is there a way to describe the ties that bind us together? What
happens when one of those ties is unexpectedly severed? Can
everything else remain the same? Will the other ties hold strong?
Two years after her little brother's death, sixteen year old Emerson
Caulfield returns to a home that she spent the last two years missing.
In theory, everything should be the same. Her best friend, Matt,
still lives next door. Her house is in the exact same condition as
they left it. The scenery and hallways haven't changed, yet for
Emerson, everything is completely different. The place may be the
same, but Emerson is most certainly not. She returns home hurt, angry, and miles away from the girl she once was.
The 60,000 word novel alternates between the perspectives of Emerson,
who is struggling to keep breathing on a daily basis, and Matt, who
wants to have his old best friend back so badly that he is willing to
overlook the fact that she has completely changed. Though their
friendship and relationship is a major part of the story, it takes
backseat to the unique bonds between siblings, what happens when your
worst enemy is in fact yourself, and the hardships that come with
growing up and changing."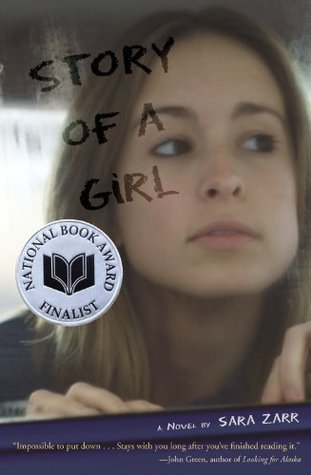 "
When she is caught in the backseat of a car with her older brother's best friend—Deanna Lambert's teenage life is changed forever. Struggling to overcome the lasting repercussions and the stifling role of "school slut," she longs to escape a life defined by her past. With subtle grace, complicated wisdom and striking emotion,
Story of a Girl
reminds us of our human capacity for resilience, epiphany and redemption."
"T
hree girls with three agendas and the ultimate destination: the Hamptons.
Summer in the city? Way overrated. Everybody who's anybody in New York City summers in the Hamptons. Mara, Eliza, and Jacqui all want a piece of the action, all for different reasons.
So the girls answer a classified ad to become au pairs. How bad can it be, watching a couple of kids on the beach all day? They've got the swank address, the sweet ride, and an all-access pass to the hottest social scene on the East Coast. It's shaping up to be the summer of their lives.

"
-Shawnee Smith