1 - The best book you read last year:
Well I did technically read both Allegiant by Veronica Roth and Champion by Maire Lu last year. :)
2 - A book you've read more than 3 times:
What book haven't I read more than three times? If it's good I re-read it when I'm bored. Some of those are...
The Divergent Series by Veronica Roth
Harry Potter Series by J.K. Rowling
Legend Series by Marie Lu
The Ascendance Trilogy by Jennifer A. Nielsen
The Hunger Games Series by Suzanne Collins
The Fault In Our Stars by John Green
Looking For Alaska by John Green
The Testing Series by Joelle Charbonneau,
Dualed by Elise Chapman
The Matched Series by Ally Condie
And on, and on, and on.
3 - Your favourite series:
THE LEGEND SERIES BY MARIE LU! I CAN'T REITERATE HOW MUCH I LOVE THIS SERIES!
4 - A guilty pleasure book:
The Au Pairs Series by Melissa de la Cruz.
5 - A book that made you laugh:
Will Grayson, Will Grayson by John Green and David Levithan. Go see my review :) (
click here
)
6 - A book that made you cry:
...Champion by Marie Lu. Allegiant by Veronica Roth. Looking For Alaska (Yes) by John Green. The Fault In Our Stars by John Green. If I Stat by Gayle Forman. I cry more at books than I do with movies. True Story.
7 - Most underrated book:
Nerve by Jeanne Ryan!!! IT'S SO GOOD!!!! READ IT!
8 - Most overrated book:
Twilight by Stephanie Meyer. I mean. Do I have to explain my choice?
9 - A book you thought you wouldn't like but ended up loving:
The Birthright Series by Gabrielle Zevin.
10 - Favorite classic book:
The Three Musketeers by Alexander Dumas.
11 - A book you hated:
Revolution 19 by Gregg Rosenblum. Sorry guys, I just didn't like it.
12 - A book you used to love but don't anymore:
The Charlie Bone Series by Jenny Nimmo. I was in Elementary school okay?
13 - Your favorite author:
I love way too many authors to choose just one. I love....
Marie Lu
Veronica Roth
John Green
Lauren DeStefano
and many, many, many more.
14 - Favorite male character:
Sage/Jaron from The Ascendance Trilogy by Jennifer A. Nielsen. He is such a badass and a great guy in general.
15 - Favorite female character:
Alaska Young from Looking For Alaska by John Green. She just has so many different dynamics to her and its fascinating to read every time.
16 - Your biggest fictional crush:
Um....I don't have one? I fail as a fan girl. I'm sorry.
17 - A good quick read:
The Giver by Lois Lowry.
18 - A book that disappointed you:
Panic by Lauren Oliver.
19 - Favorite book-to-movie conversion:
The Hunger Games.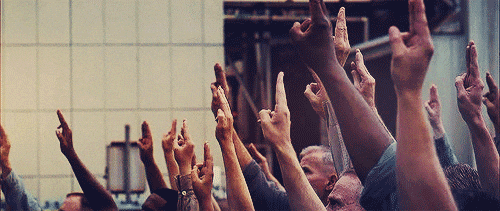 20 - Favorite romance:
Does If I Stay by Gayle Forman count?
21 - Favorite book from your childhood:
Redwall by Brian Jacques (Me and Marie Lu have that in common <3).
22 - A book you can't wait for:
Graduation Day (The Testing #3) by Joelle Charbonneau. IT CAME OUT ON TUESDAY AND I NEED IT RIGHT NOW!!!!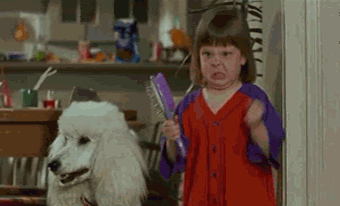 23 - A book you've been meaning to read for ages:
Nobody by Jennifer Lynn Barnes.
24 - A book that you wish more people would read:
I Am The Messanger by Markus Zusak.
25 - Character you are most similar to:
June from The Legend Series by Marie Lu (minus the whole military prodigy thing). I have a brother that is 13 years older than me, I pick up skills (bow & arrow, fighting) really fast, I HATE taking medicine when I'm sick because it makes me feel slow.
26 - A book that changed your opinion about something:
The Spectacular Now by Tim Tharp. There is a line that says
"This idea comes to me that we're all grass blades on the same lawn. We've grown up together, shoulder to shoulder, under the same sun, drinking the same rain. But you know what happens to grass blades-somebody cuts them down just when they reach their prime." I don't know why, but that line has stuck with me since I first read it. I think there is something hauntingly beautiful to it.
27 - Most surprising plot twist or ending:
Chasers by James Phelan!!!!!!!!!!!!
28 - Favorite book title:
Between Shades of Gray by Ruta Sepetys. I like the idea of having several different forms of gray, or forms of right and wrong, and this whole books is in between the questionable decisions.
29 - A book everyone hated but you liked:
Nothing is ringing a bell for this category. Pretty much everything I read I like, or if I don't like it others do. I don't think there has ever been a book where I say "Oh my goodness this is the best" but everyone else says "uh no its not".
30 - Your favorite book OF ALL TIME:
The Three Musketeers by Alexander Dumas.
-Shawnee Smith