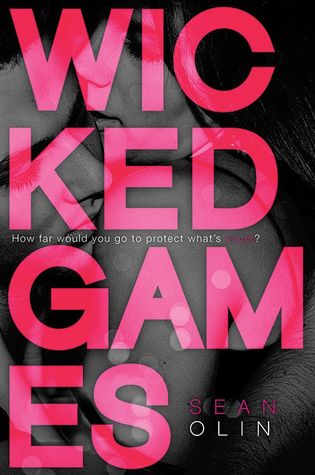 Publisher: June 10, 2014 by Katherine Tegen Books
Pages: 343
Series: Name of series in unconfirmed...lets just call it Wicked Games #1
"
To all the locals in the small beach town of Dream Point, Carter and Lilah seem like the perfect It Couple-but their relationship is about to brutally unravel before everyone's eyes.
Carter has always been a good guy, and while Lilah has a troubled past, she's been a loyal girlfriend for the last four years. When smart, sexy Jules enters the picture at a senior-year bash, Carter succumbs to temptation. And when Lilah catches wind of his betrayal, she decides that Jules needs to pay.
By the end of the summer, the line between right and wrong will be blurred beyond recognition. Blood will be shed. Nothing in Dream Point will ever be the same.

"
This book started out exactly as I thought it would. Guy and girl have been together forever, guy isn't feeling it anymore, guy cheats on girl, girl finds out and gets made and wants revenge. After that, the story took a turn for the worse (in a good way).
Carter and Lilah had been together almost four years, so it was no surprise that they eventually grew apart. The worst thing about this scenario: Lilah is mentally unstable. You see bits and pieces of that at the beginning of the story, but you never see how truly bad it is until the end. Like many mentally ill people, Lilah does not take her medication. This book shows what can happen, with some artistic licence, of what can happen when mentally ill people don't take their medication and aren't given the proper treatment. What results is someone who is let loose on two members of society to do as she pleases, which is enacting revenge with the worst ways possible. Let me be frank, if I were the one who crossed Lilah, I would be splitting town, creating a fake ID, and moving to Kazakhstan instead of standing my ground. And I have put up with plenty of crazy chicks in my day. But nothing like this.
Because this is in the category of thriller, there is so much anticipation it kills you! However, The anticipation all throughout the novel is worth the wait for the final few chapters. That is where everything goes down.
The ending leaves a HUGE question for the audience. I won't spoil it so you can go read a find out for yourself, but it is CRAZY! I want to read the next installment right now. But something makes me wonder if the story will no longer follow Carter and Jules but pick a new cast...hmmm...
I guess we will have to wait and see.
Go pickup Wicked Games by Sean Olin right now! You won't be disappointed, I promise.
-Shawnee Smith