I finished Taken by Erin Bowman last night and it was SO GOOD! I'm going to write a review this weekend to publish.
But for now, I am reading...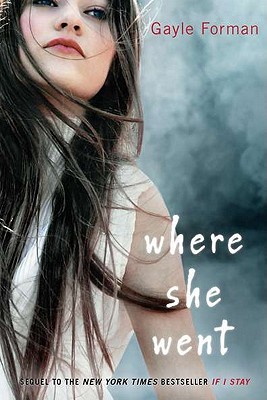 This is the sequel to If I Stay and so far I am loving it!
What it's about? Three years after Mia woke up from her coma, she is living in New York attending Julliard and Adams is living in Los Angeles busy being a rock-star. They haven't spoken for years. After a chance encounter these two former lovers will spend one memorable night together. Will it be enough to mend their relationship or will they have to say goodbye forever?
What I Think: So far its AMAZING. Because it is written in Adams point of view it has a different tone than the original which is a good thing. This book would not have been nearly as good if she tried to have the same approach as she did to the first one. I'm about half way through but already I have laughed out loud, and cried my eyes out. Can't wait to finish the last half!
-Shawnee Smith