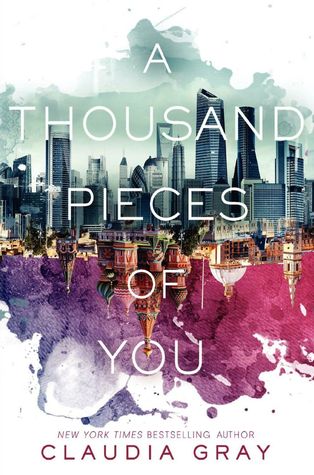 What It's About:
"
Marguerite Caine's physicist parents are known for their radical scientific achievements. Their most astonishing invention: the Firebird, which allows users to jump into parallel universes, some vastly altered from our own. But when Marguerite's father is murdered, the killer—her parent's handsome and enigmatic assistant Paul—escapes into another dimension before the law can touch him.
Marguerite can't let the man who destroyed her family go free, and she races after Paul through different universes, where their lives entangle in increasingly familiar ways. With each encounter she begins to question Paul's guilt—and her own heart. Soon she discovers the truth behind her father's death is more sinister than she ever could have imagined.
A Thousand Pieces of You explores a reality where we witness the countless other lives we might lead in an amazingly intricate multiverse, and ask whether, amid infinite possibilities, one love can endure.

"
What I Think So Far:
I have only gotten a few chapters in so not much has happened. So far, I like that the story begins in the middle of all the action instead of building up to it. I'm really interested to keep reading and see how this whole story will work itself out. One thing I laughed at was the use of Schrodinger's Cat. It is used a lot by writes to make a point and I thought it was funny that Marguerite almost had a dislike for this theory (phenomena? What is it called in scientific terms?) Anyways, I can;t wait to keep reading and find out what happens next!
-Shawnee Smith