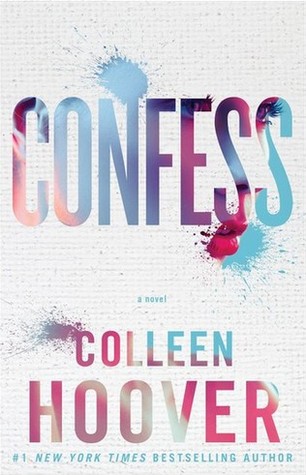 Publisher: 10 March 2015 by Atria Books
Pages: 320
Series: N/A
"
Auburn Reed has her entire life mapped out. Her goals are in sight and there's no room for mistakes. But when she walks into a Dallas art studio in search of a job, she doesn't expect to find a deep attraction to the enigmatic artist who works there, Owen Gentry.
For once, Auburn takes a risk and puts her heart in control, only to discover Owen is keeping major secrets from coming out. The magnitude of his past threatens to destroy everything important to Auburn, and the only way to get her life back on track is to cut Owen out of it.
The last thing Owen wants is to lose Auburn, but he can't seem to convince her that truth is sometimes as subjective as art. All he would have to do to save their relationship is confess. But in this case, the confession could be much more destructive than the actual sin…

"
OMG! A character my own age!
So, I had a small break from school (thank you Memorial Day) and I was able to sit down and enjoy a book in one sitting! Hurray!
I actually thoroughly enjoyed this book. I like that it took place so long after the first scene that way some of the major plot points could have time to develop.
While this books is a romantic book, and at some points I did feel like I was reading some soft-core porn, there were many other topics that were discussed. These other topics kept the book from veering too far into the sickeningly sweet love story that is often portrayed.
Of course there were a few "oh my gosh I can't believe you just did/said that" moments, as to be expected with every novel out there in the world. But I thought Hoover did an exceptional job creating these characters. While they did some things we as readers may not condone, I can understand why they would do them.
And I LOVED the confessions. There was actually a confessional project in Las Vegas, Nevada that I read about and wanted to go to. Sadly they closed a few years ago (news still does travel slowly, even with the internet). I liked how the confessions were weaved all through the story, not just the confessions that Owen received for his art, but also the confessions that Owen and Auburn gave to each other.
I highly recommend this book. It was a gripping read and I think everyone should read it! Plus the cover is amazing!
-Shawnee Smith